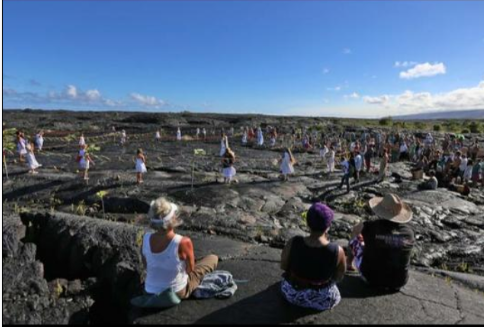 EVENT AT HAWAII STAR VISITORS SANCTUARY – MARCH 19, 2016

The Kelihoomalu Ohana has ask us to help build a stone wall around Uncle Roberts's vision, he gave to all of us before he left his body. The Lawful Kingdom of Hawaii representatives along with myself and Women of the Womb were honored to be apart of that infamous day of June 27th, when Tutu Pele made her move after the ceremony. Uncle shared with us all the importance how all the tribes would come together not only the Rainbow tribes of Mama Earth but also our Star Families.
I feel honored to be apart of this Spring Equinox in keeping Uncles dream alive and honoring the Star Nations to land and acknowledging the Kingdom that never left.
We need help with the stone carrying, building, and ceremony.
This coming Sat. We have 5 Kanaka stone builders coming to help with
The wall. We need more help getting stones brought up from the ocean.
Fri. 18th, sat. 19th March. Is ceremony.
Bring your crystals, your prayers, your understanding We are Many.
Mahalo for your support and or prayers for this special time We live in.
"The Rainbow prophecy, as it has come to be known, refers to the keepers of the legends, rituals, and other myths that will be needed when the time comes to restore the health on Earth. It is believed that these legendary beings will return on a day of awakening, when all people will unite and create a new world of justice, peace and freedom, and they will be named the 'Warriors of the Rainbow'. They will reteach the values and the knowledge that has been lost in time, demonstrating how to have wisdom and extra-perception, and how unity, harmony and love is the only way forward."
Times: 4 pm Gathering. 5pm Ceremony
Location: Hawaii Star Visitor Sanctuary